Susan Sarandon wears a gold bracelet crafted from her children's teeth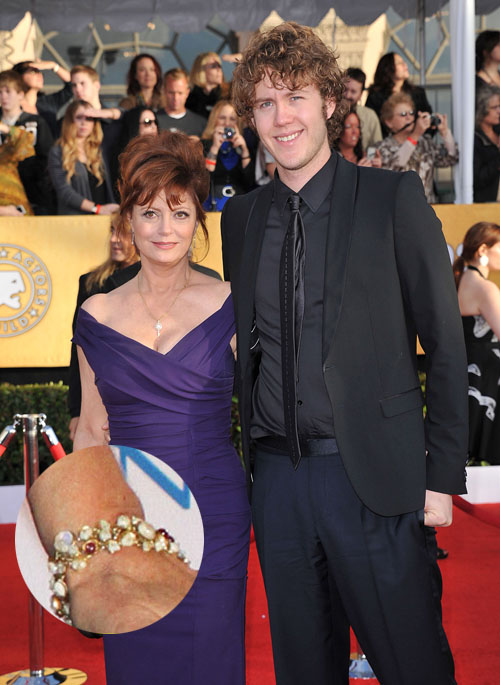 Susan Sarandon with son Jack Robbins at the SAG Awards. Credit: WENN.com. Inset via Hollybaby. She didn't wear that bracelet to the SAGs, though.
This is a bizarre story that I just couldn't resist covering. The lovely
Susan Sarandon
, 64, had an elegant bracelet custom made for her - out of her children's baby teeth. She told Popeater that the bracelet was made from her three children's teeth: Eva Amurri, 25, Jack, 21, and Miles, 18.
Apparently, the tooth fairy doesn't visit Susan Sarandon's house. 'The Lovely Bones' actress has been stepping out at events wearing a rather unusual bracelet crafted from opals, rubies, gold and — her children's teeth! Yes, you read that right.
She crafted the personalized bracelet from the pearly whites of daughter Eva Amurri and sons Jack Robbins and Miles Robbins. "A friend of mine designed it," she told PopEater as she twirled the bracelet around her wrist.
[From Popeater]
Hollybaby reported on this same bracelet last month and claimed that it was made with Eva's wisdom teeth, but either way teeth are involved and they're her childrens.
My son recently lost his first two baby teeth, which he was adorably proud of. It was a big moment in our house and he made us promise that the tooth fairy wouldn't take his teeth. We said we'd work something out with her so he would still get paid but could keep his teeth. I have no idea what I'll do with those teeth, but we're keeping them for now. Around that time I was kind of skeeved out to learn that my mother-in-law had saved every one of my husband's baby teeth. She had a little sack filled with them and it wasn't pleasant to see them all laid out on the table.
Sarandon's bracelet is so pretty and you can't even see that there are teeth in it. Us moms can be a little weird about saving things from our children, and I guess teeth are relatively harmless when compared to the other things kids shed that we could possibly save. I'm thinking fingernails, placenta, boy parts that are sometimes removed at birth. Umbilical cords make sense to me, although I have no idea where my kid's is. Teeth are just little bones and kids shed them like so many other things from childhood. We just want to hold on to that time somehow, even as our kids give us new things to be so proud and thankful for every day.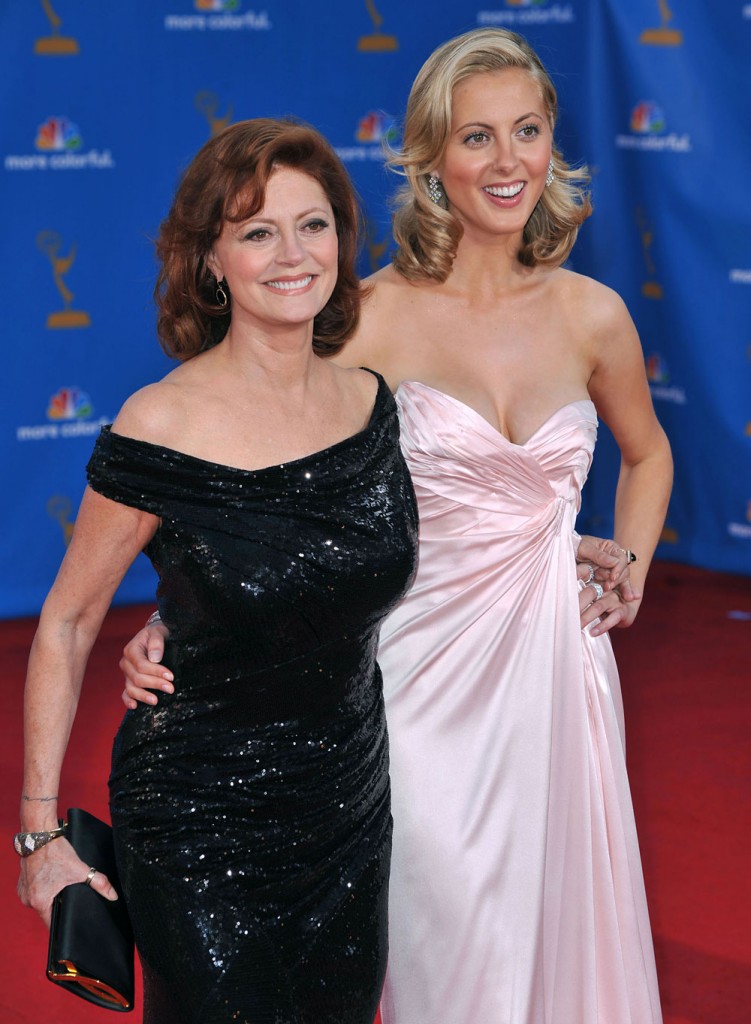 Susan Sarandon
and Eva Amurri are shown below on 8/29/10. She's shown with Miles Robbins below on 5/3/08. Credit: WENN.com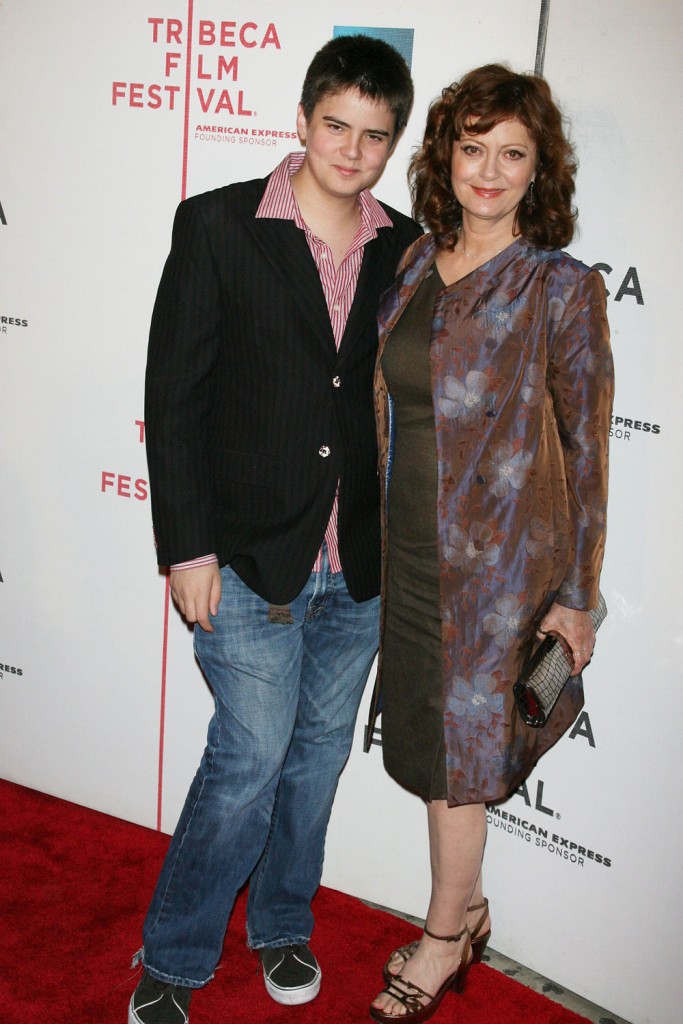 celebitchy