Megan Fox's latest Armani commercial: cheesy, trashy or gorgeous?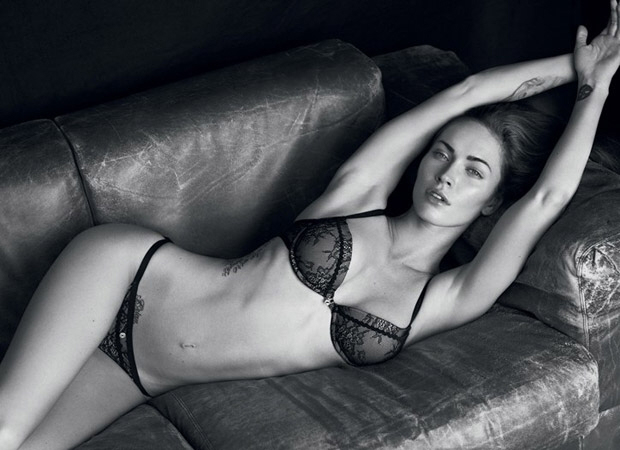 Jesus, I think Armani has just decided to slap
Megan Fox
's face down on every single product and campaign they've got going. What's funny is that Megan looks completely different and uniquely plastic in each ad campaign - in the Armani makeup ads, she was ridiculously Photoshopped to the point where she looked like her old 2008 face.
In last year's Armani underwear ads, Megan simply posed in polka-dotted panties, exposing her Marilyn tattoo (on her arm). The header image is the Spring 2011 Armani underwear print ad, and Armani just released a 20-second teaser commercial. Watch and see how you barely get a clear shot of Megan's face:
I call it
"Bolt-Ons In the Wind"
. Right? That's all it was - bolt-ons and ass-shots, artsy fabric rippling and Megan's crazy face. Look, I'll say it again:
Megan Fox
used to be really pretty. But she's jacked up her face too much, and she looks too different from year to year.
I don't understand getting Megan to front a major campaign if you're barely using her face, like in this commercial. Is this supposed to be exotic or "deep"? Because dudes who still jerk off to
Megan Fox
don't care about any of that. They just want to see Megan's boob (job) falling out of her bra.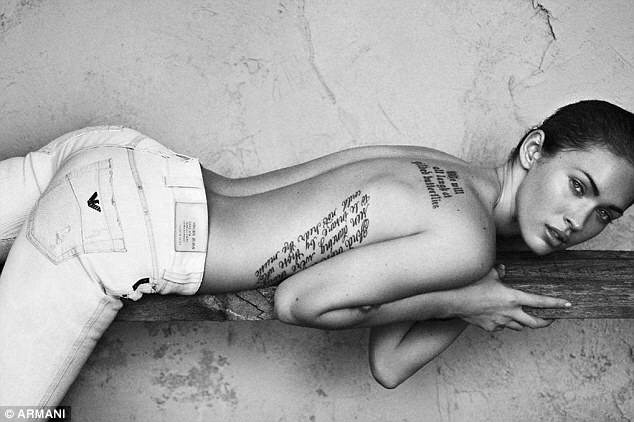 celebitchy