Kate Middleton's first, official royal outing is deemed a "success" (video!)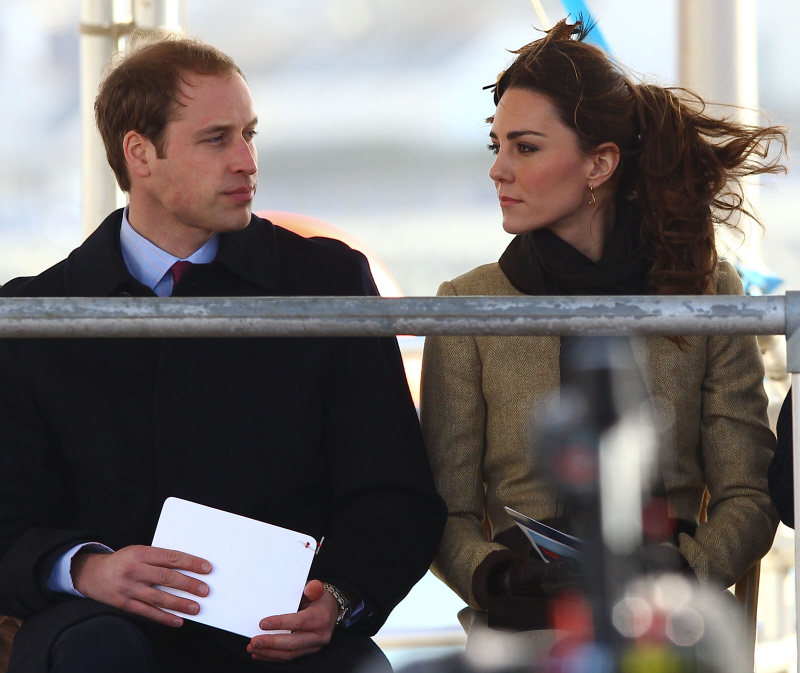 I know I just covered this a few hours ago, but there are some new photos, a video, eyewitness accounts, and lots of good stuff. Today marked
Kate Middleton
's first official outing as a soon-to-be-royal. She and William christened a lifeboat - go here for my earlier post.
There are more details: William didn't let
Kate Middleton
speak before the gathered Welsh, but he did allow her to be the one to pour champagne on the hull. I love the photos of the two of them hamming it on the stage - and I like that William is openly affectionate with her. Like, he doesn't have a problem putting his arm around her or openly enjoying her at his side.
It's nice, and refreshing from a member of the royal family. Also,
Kate Middleton
had to sing the Welsh national anthem – "Hen Wlad fy NhaDau (Land of my Fathers)". She practiced! Here's the video - I love snooty British people, for real.
Also, it was really windy today in Wales, and
Kate Middleton
's always-perfect coif got mangled in the wind. There are a few shots of her where she's giving what I think is a bitchface, but I will also accept that her default expression is kind of bitchy.
As for the coat - it is by Katherine Hooker, and
Kate Middleton
has apparently had it for years. She was photographed in the same coat in 2006, at the Sheltenham Gold Cup - but in 2006, it was calf-length.
The Telegraph
reports that
Kate Middleton
brought it back into Katherine Hooker's studio and had them shorten it. The coat has a name too! It's "The
London
Contrast" in Shetland herringbone, with brown velvet trim. The ankle boots are Russell & Bromley.
Thanks to everyone who corrected me on
Kate Middleton
wearing a fascinator (not a "hatlet" as I called it). The fascinator was designed and handmade by Vivien Sheriff Millinery. Their spokeswoman Maddie O'Mahony tells
People Magazine
:
"We saw it on the Internet and we were extremely happy… She has quite a few of our pieces and luckily she wore one of ours today."
It's made of brown velvet and trimmed with pheasant feathers and a Welsh badge.
So… do you think it was everything Waity expected? This is what she was positioning herself for. For nine long years.
See more Kate Middleton pics next page...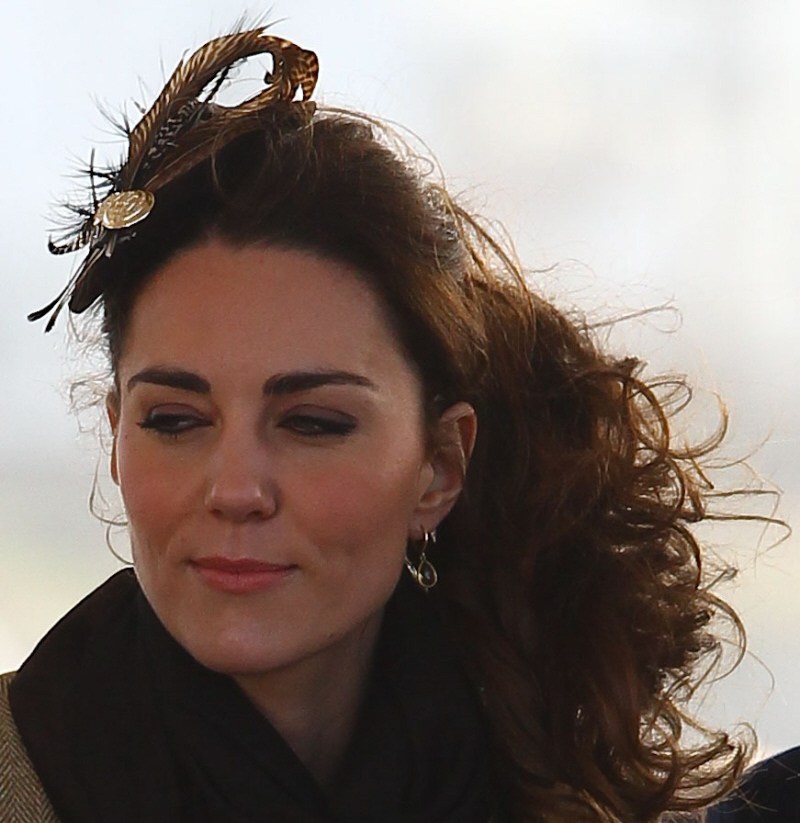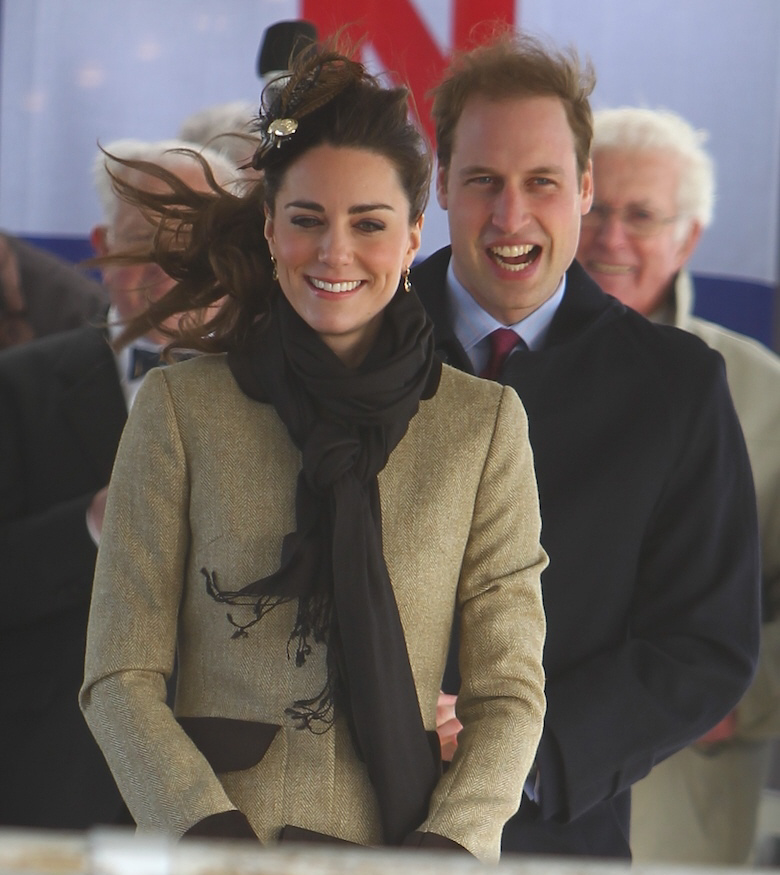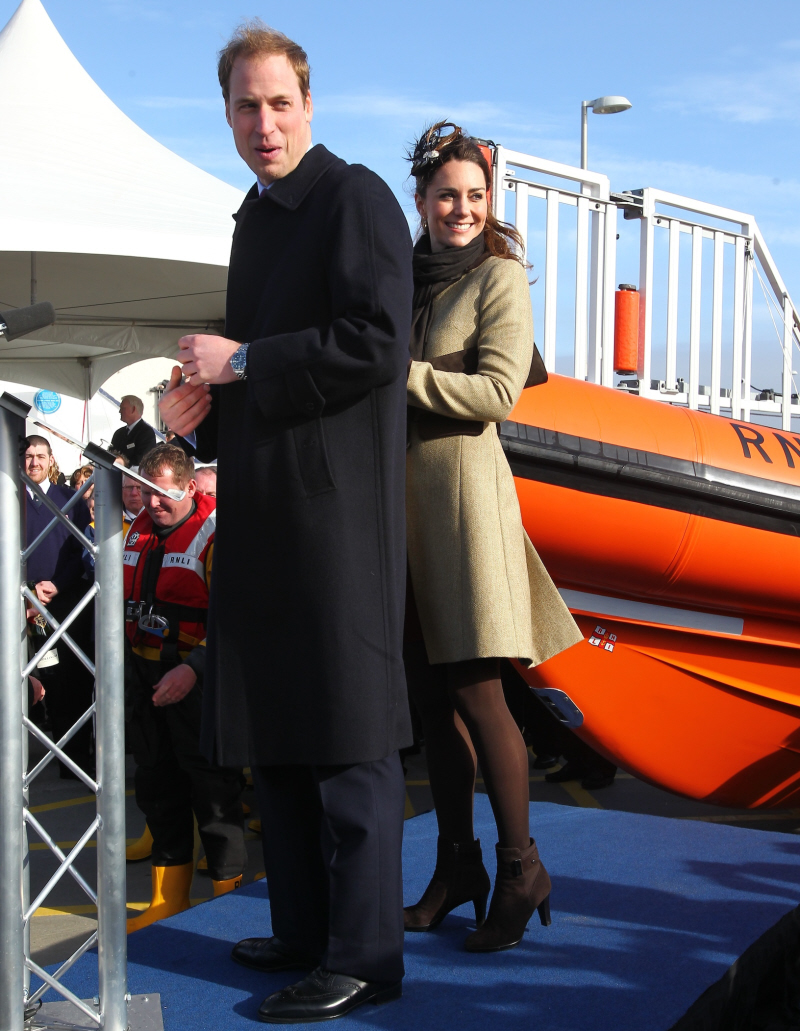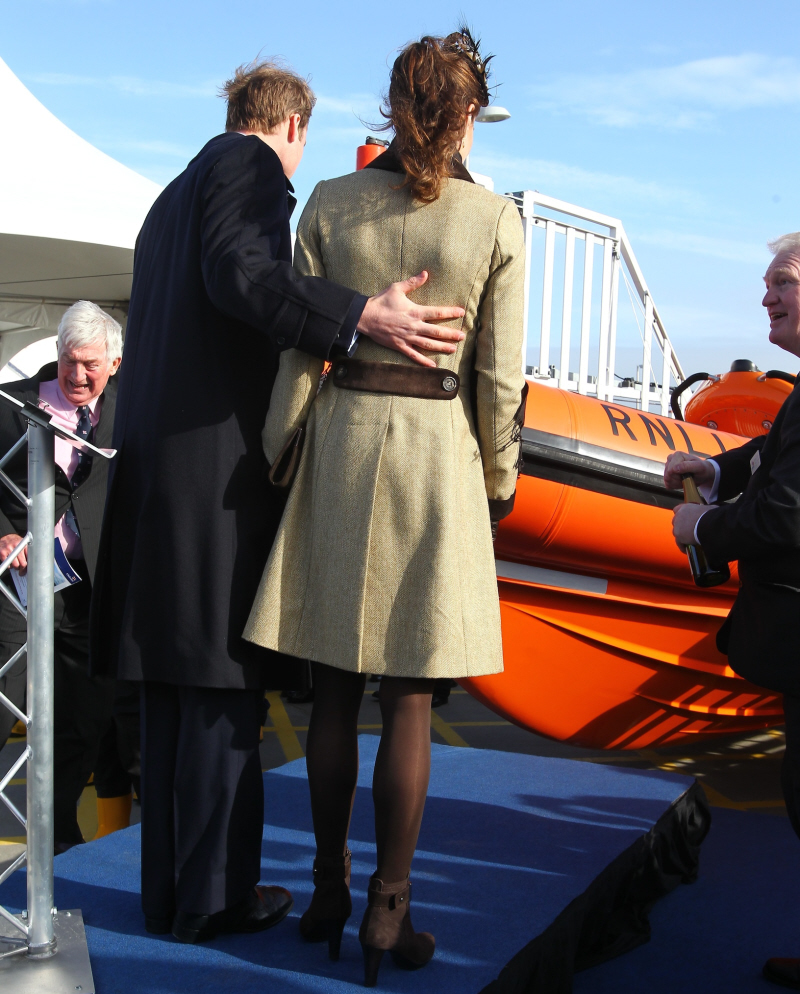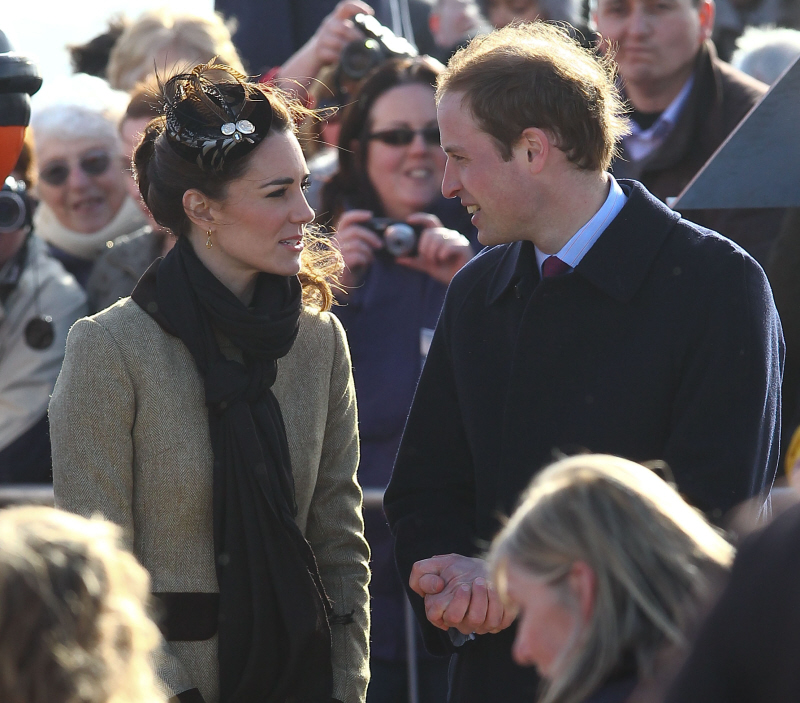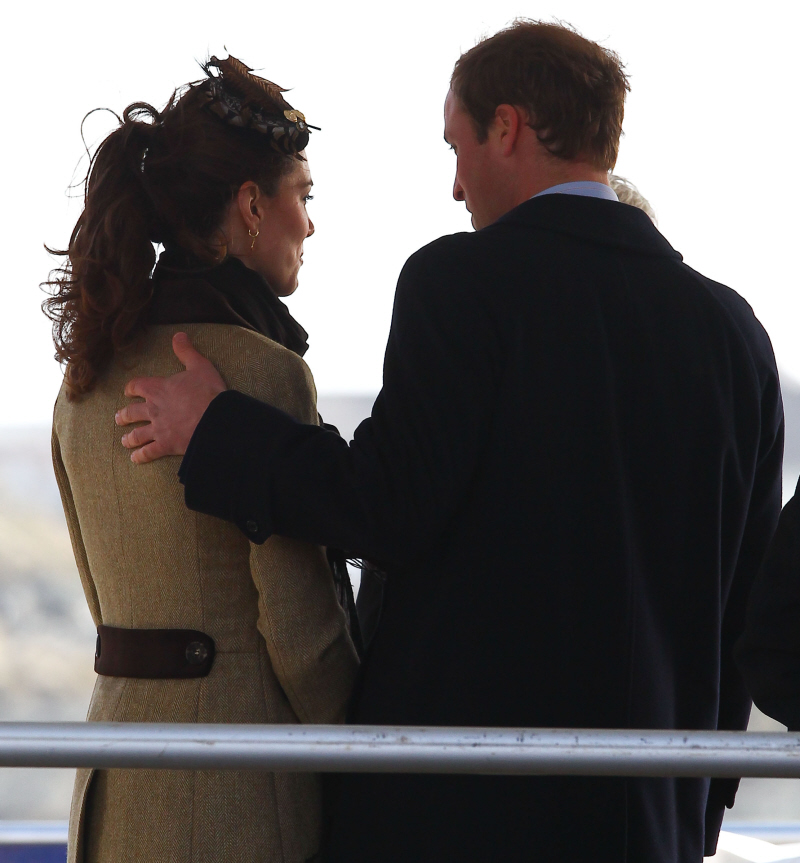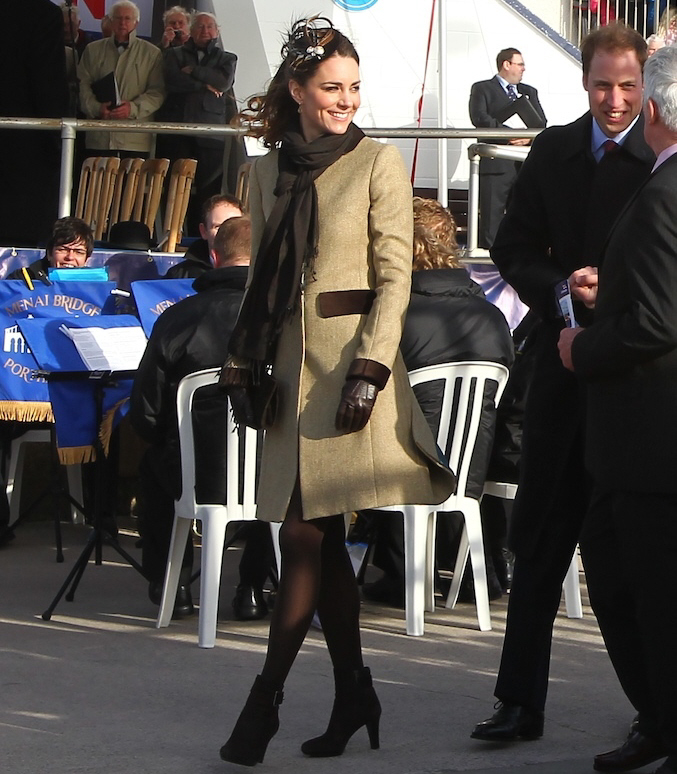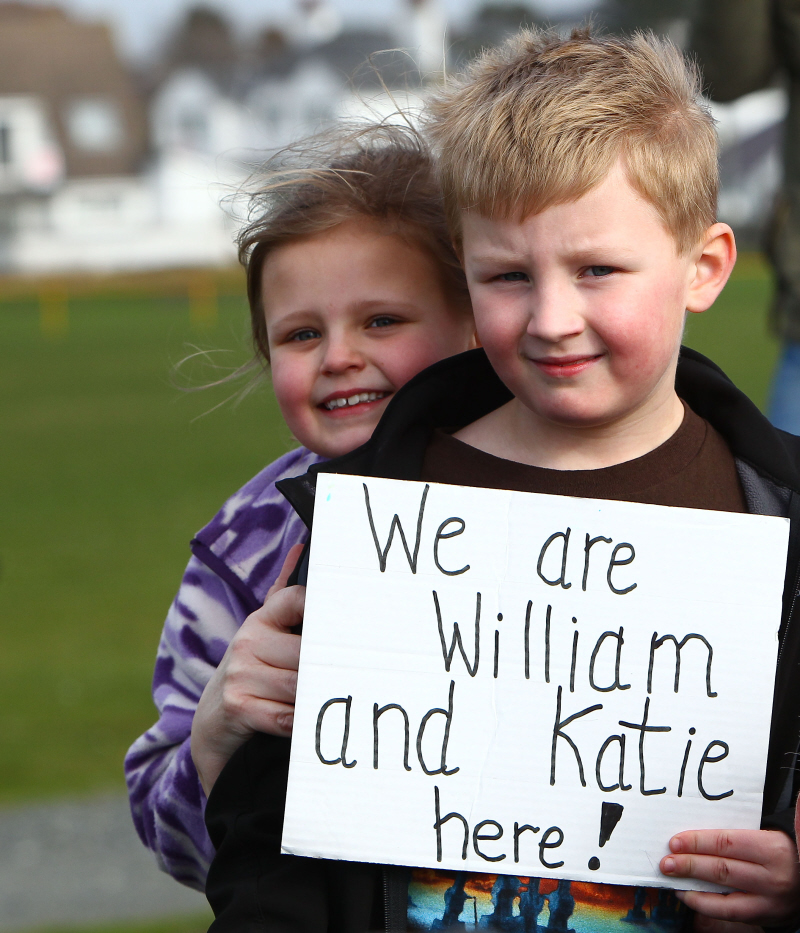 Photos courtesy of WENN.
celebitchy