Kate Middleton wears beige & feathers for her first royal outing: cute or fug?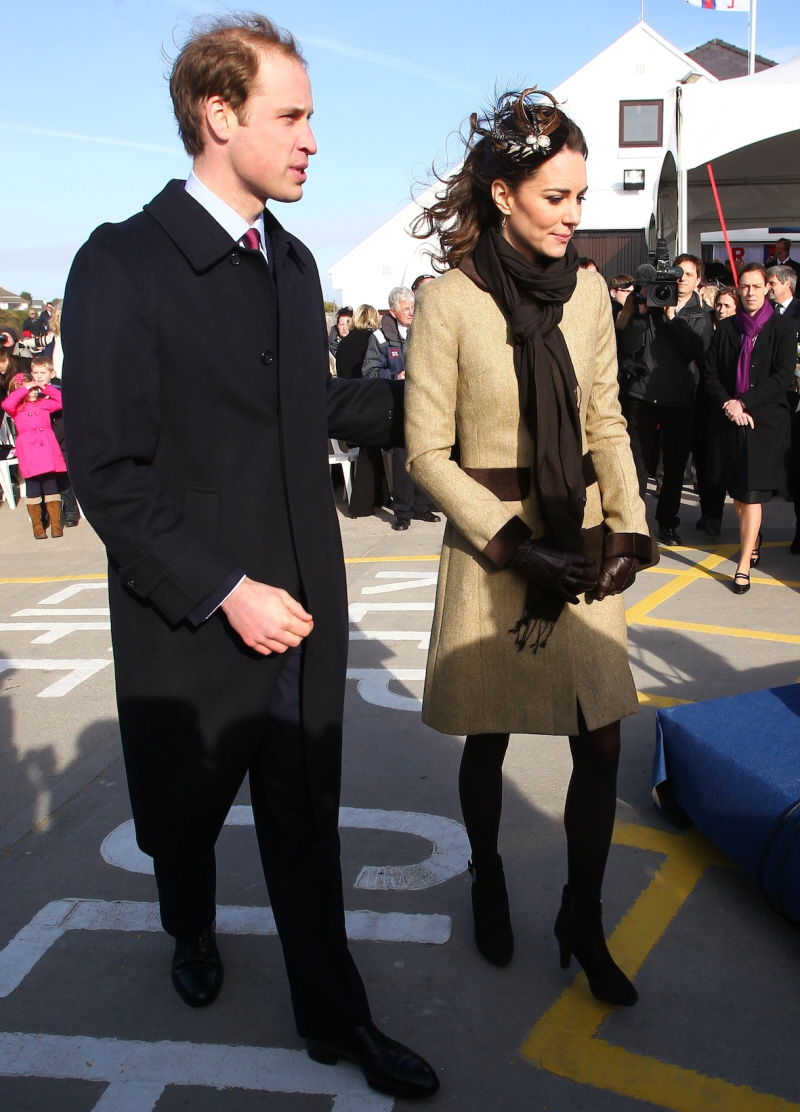 I really am excited.
Kate
Middleton
has started working! Huzzah! Today in Wales,
Kate Middleton
and
Prince William
stepped out for their first official royal appearance before the public. It was a ceremony for the naming of a lifeboat. For real. They hold ceremonies for that junk! The lifeboat was christened "Hereford Endeavour" with is so,
so
fancy. I wouldn't be surprised if Hereford Endeavor joins a fleet of lifeboats with names like Higgenbottom Fancypants and Rumpcrumpet Biscuitshire. Anyhoodle, I guess when you're christening a smaller vessel, you don't slam a champagne bottle against the fiberglass hull, you just pour champagne on the hull. Sure.
Prince

William

and his fiancee Kate Middleton are making their first public appearance together in Wales at a lifeboat ceremony.
The visit has been highly anticipated because the couple have kept such a low profile since announcing their engagement last November, making only one other prior appearance at a charity event.
They plan to marry April 29 at Westminster Abbey.
William is to name the Trearddur Bay Lifeboat Station's new lifeboat the "Hereford Endeavour" at Thursday's ceremony. He is an active search-and-rescue helicopter pilot with the Royal Air Force at the Anglesey base in Wales.
The couple will visit their alma mater, the University of St. Andrews in Scotland, on Friday.
[From The Canadian Press]
So… how did Kate do for her first public outing as a soon-to-be-royal? Lady Biscuits (Kate) did well, I think. She smiled a lot and seemed to be pleased to be there. The Welsh probably already adore her. My only criticism is that she chose this plain beige suit and a funky feather hat. Hatlet. Headpiece. Whatever. Oh, and she looks super-skinny too. She's losing a lot of weight for her wedding day.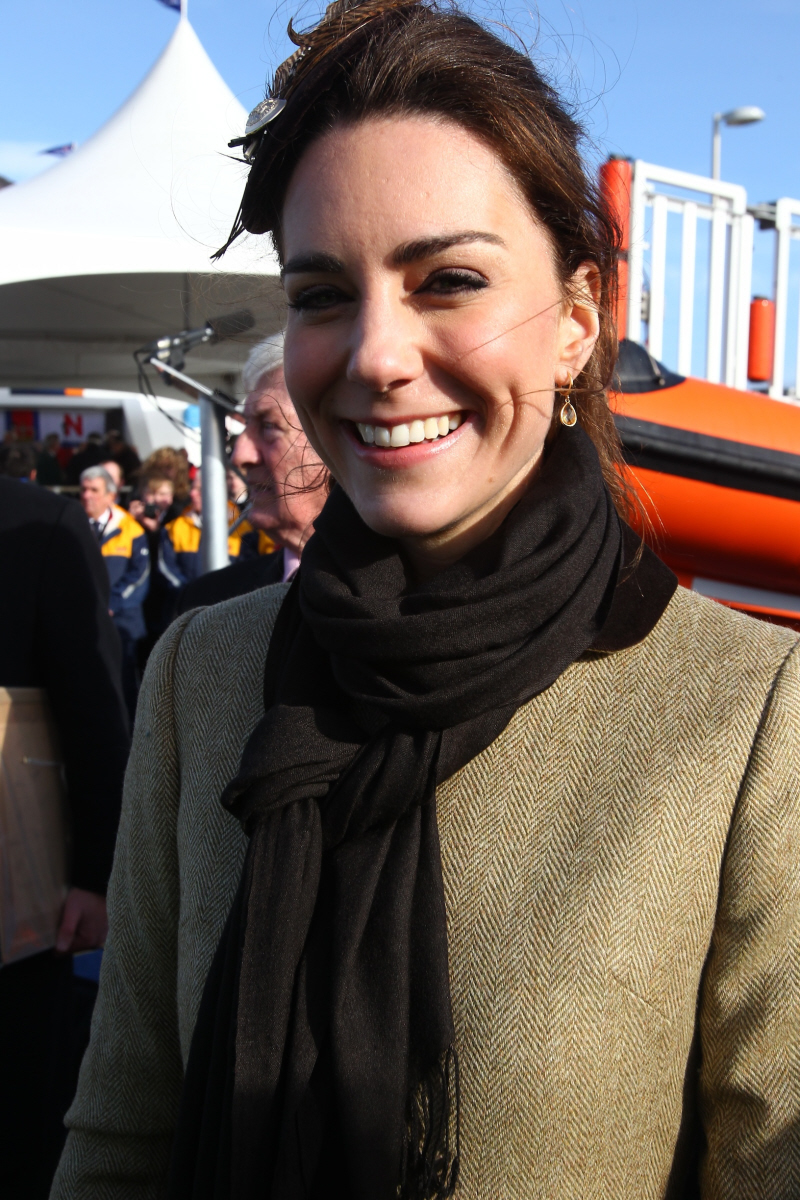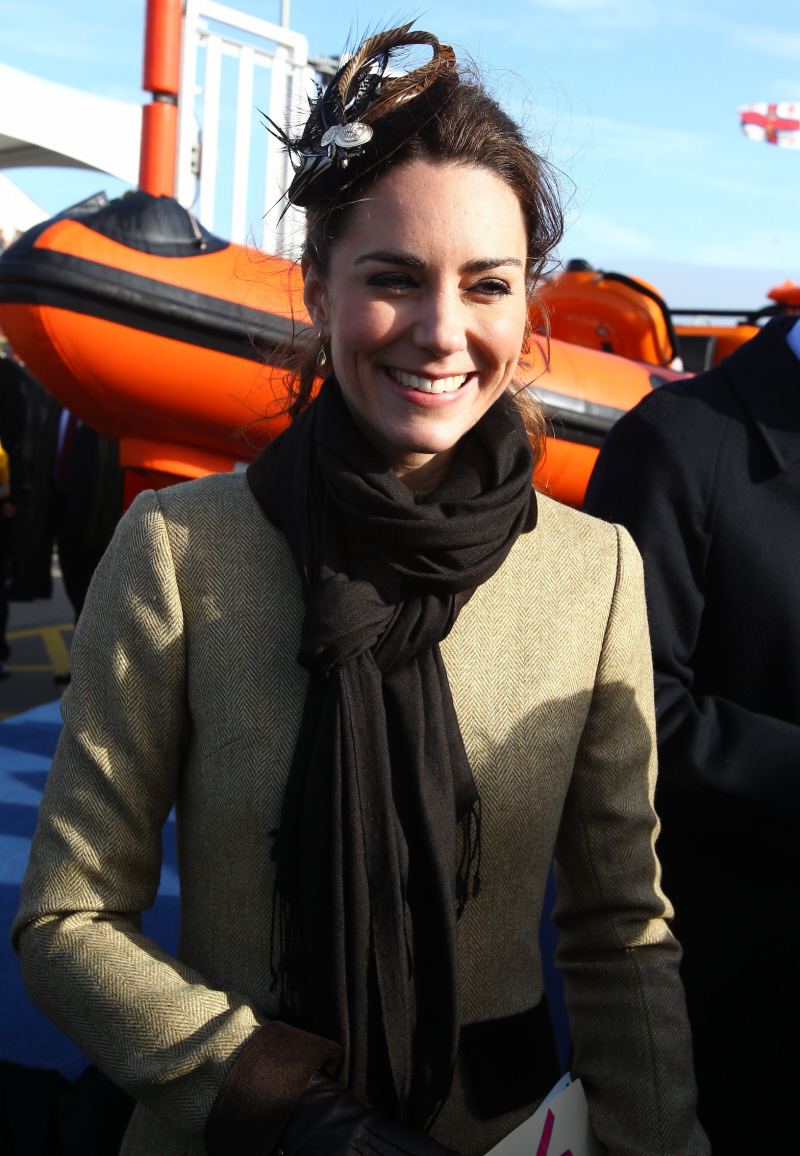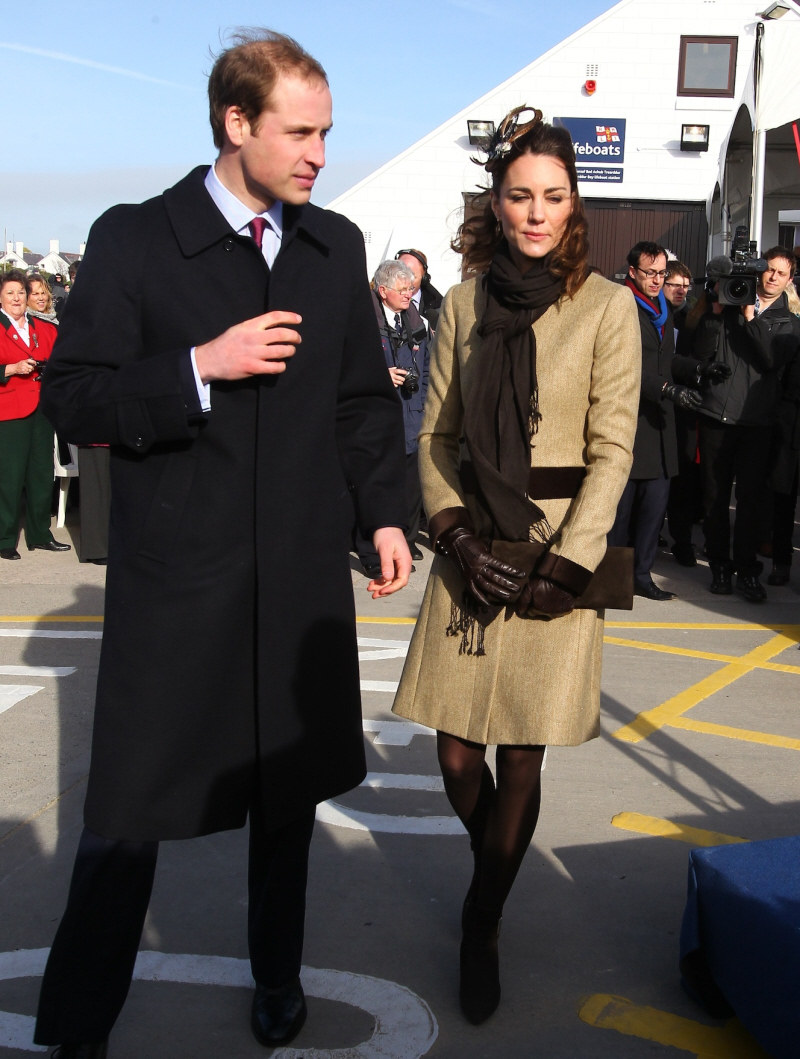 celebitchy