Jennifer Aniston's hair stylist talks about the Julie Christie-inspired cut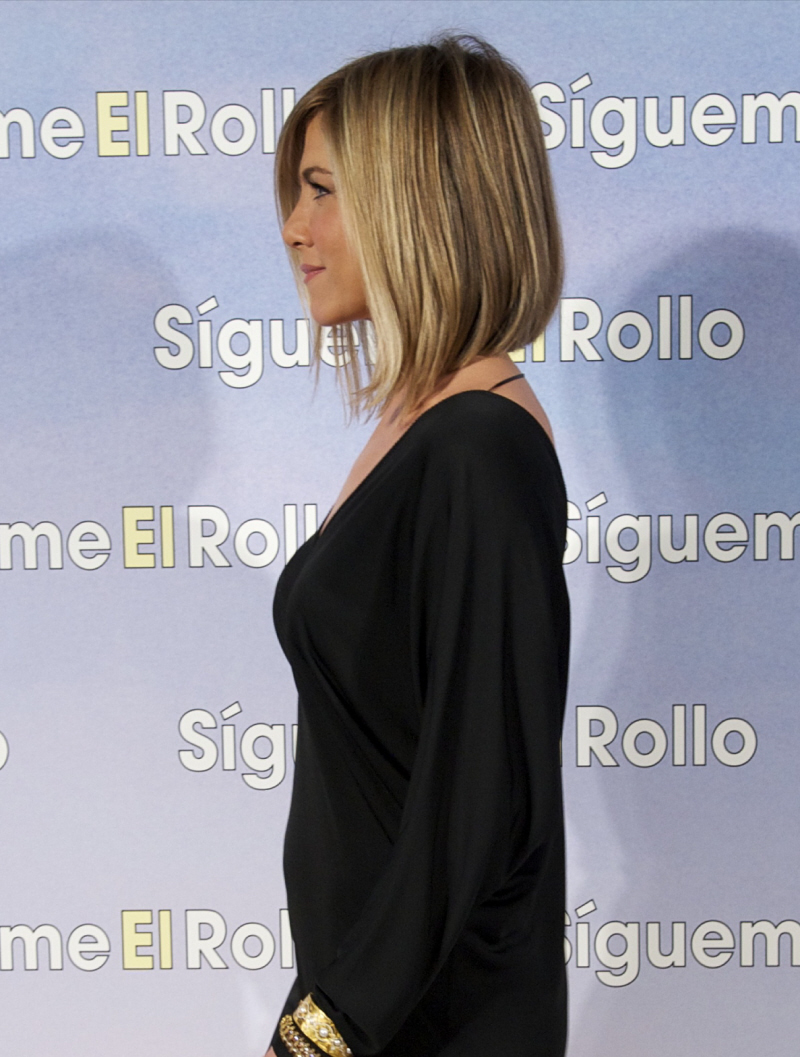 Jennifer Aniston
's haircut is one of the biggest stories of the week. And I'm fine with that. I'd rather be talking about her hair than her friendship with
Chelsea
Handler
, you know? Anyway, Aniston's famous, long-time hair dresser Chris McMillan gave an exclusive interview to
Allure
about Aniston's new hair. It's a funny thing to think about - Chris is so much more than Aniston's hair stylist. He's so much more than her friend too - he's part of her entourage, and he gets paid to travel with her internationally and do her hair.
Think about this - Aniston didn't cut her hair before the American premiere of
Just Go With It
. She didn't cut her hair before the European promotion started. She cut her hair mid-way through promotion - in between Germany and Spain. Was it planned? Did she want it to be the story of the week? Was she drunk? Chris tells all!
Allure: Tell me about the cut. What inspired it?
McMillan: "I call it a hairline bob that follows the jawline down. It's shortened in back and longer in front. It's angled and inspired by Vidal Sassoon haircuts and Julie Christie from Shampoo."
Why now?
McMillan: "It was just time for a change. We had a blast doing it. And we've always liked this haircut. It's about keeping things simple. The way Celine and Calvin Klein and Jil Sander and all these clothing lines are keeping it really simple and chic. I really feel that fashion right now. All the styles are back to when I first started doing hair. And I love it."
If you want the cut, what should you ask for at the salon?
McMillan: "In the back it angles up—it was cut at the nape. I love it when it's slightly angled. The angle adds a modern edge to it. To keep it modern, it's not too blunt but also not too layered. It kind of has a choppier edge. The ends are cut into, but mainly they're all one length."
Does Jennifer have naturally wavy hair? Do you have to blow out the hair with this cut?
McMillan: "We did blow it out for press, but we're excited to go kind of natural, like Kim Basinger in 9 1/2 Weeks."
Once you cut her hair, did you need to change the color?
McMillan: "It's so funny. This is something that happens all the time: Whenever I cut someone's hair, they say, 'My color looks so much better.' The color kind of freshens up when you get a drastic haircut."
Looks like Jennifer's got volume at the roots. How do you get that?
McMillan: "A haircut at this length can tend to be a little round. You want to keep it a little more square. So I took the flatiron to straighten out the underneath pieces to take some of the roundness out, and I left the top fluffy and full. I used a bit of mousse at the roots to give it height at the crown."
So it's all about the bob again, huh?
McMillan: "I'm loving bobs again. I love the girl in the YSL ads. It's a sexy look. The reason that I'm loving a bob at the moment… There are so many long, layered hairstyles and—don't get me wrong, I love that. But The Real Housewives of Beverly Hills all have that. You know what I mean? And what's the opposite direction you can go in?"
Can I write that, what you said about the Real Housewives?
McMillan: "[Laughs] Yes. They all have that natural, piecey hair. It's nice to take the extensions out of the hair and do something more natural. It's gotten out of hand. But I can't stop watching it."
[From Allure]
So, Aniston is aiming for Julie Christie-Kim Basinger angular-yet-loose, sexy, not piece-y or "Real Housewife". Did she succeed? Eh. I get the Julie Christie reference, much as it pains me to compare Aniston to Christie. Aniston's new hair is very, very similar to a style Julie wore for several years. But I don't get the Kim Basinger reference at all. And Aniston does sometimes give off a
Real Housewives
vibe, you know? Sometimes she does that unbrushed, hair-in-the-face, big-blowout look that is very, very popular with the Real Housewives.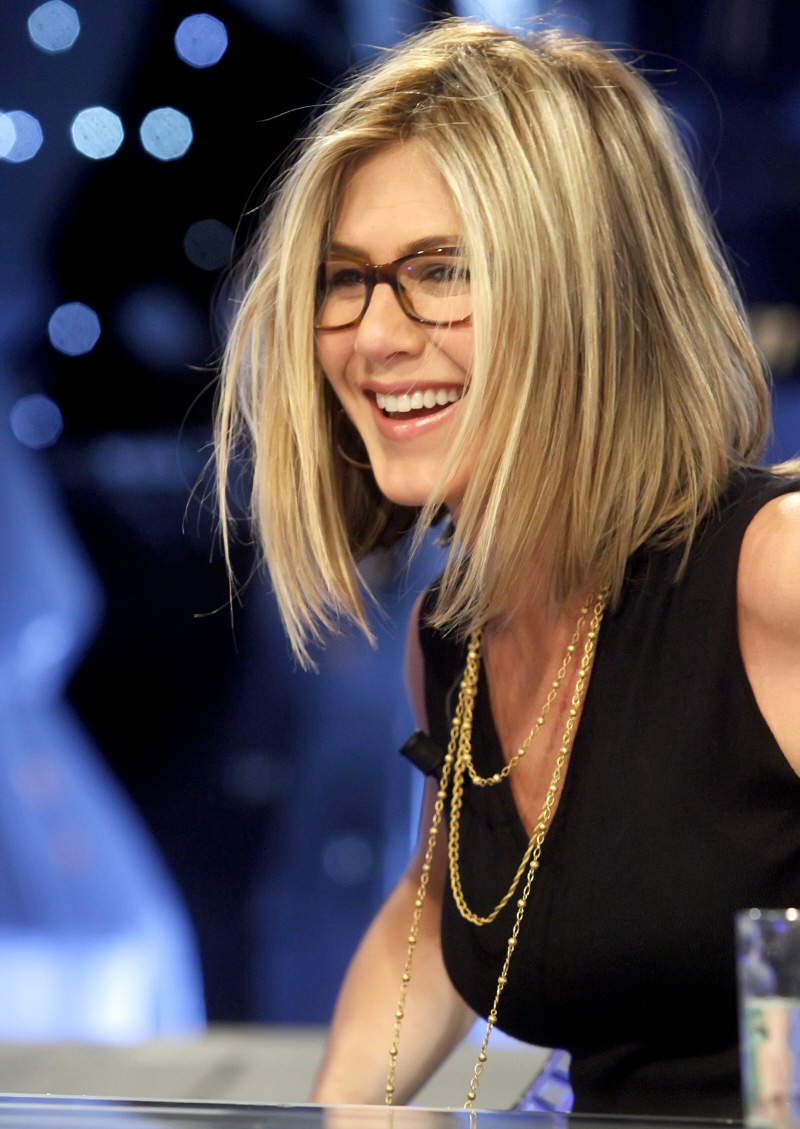 see more Jennifer Aniston pics next page...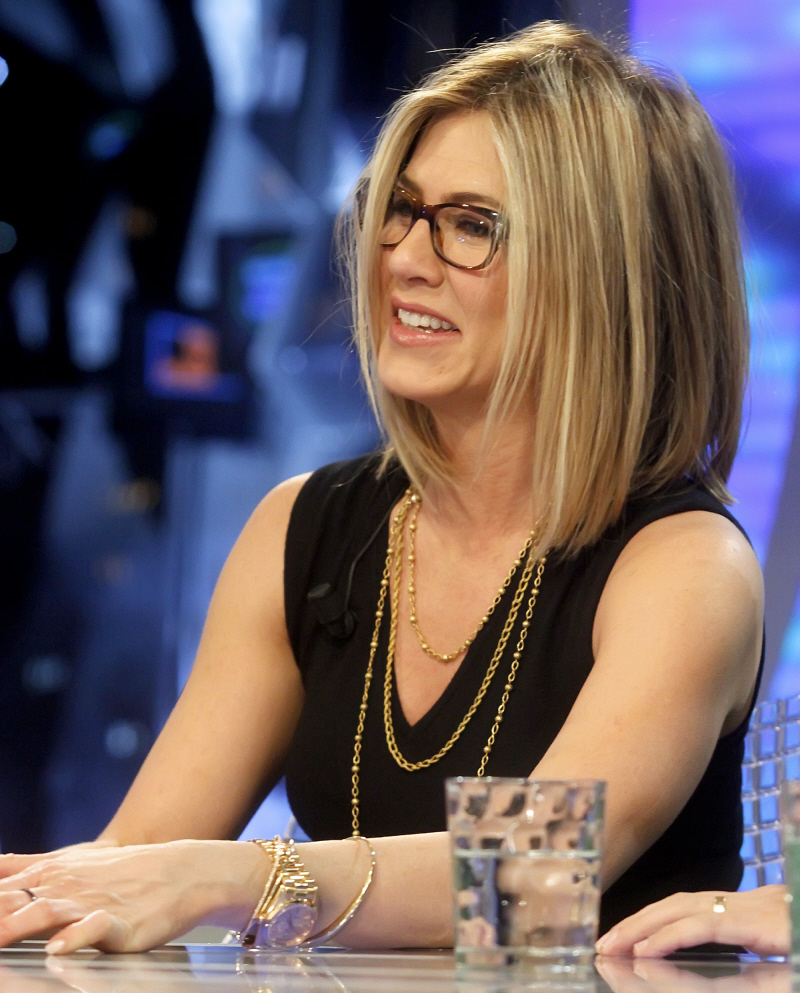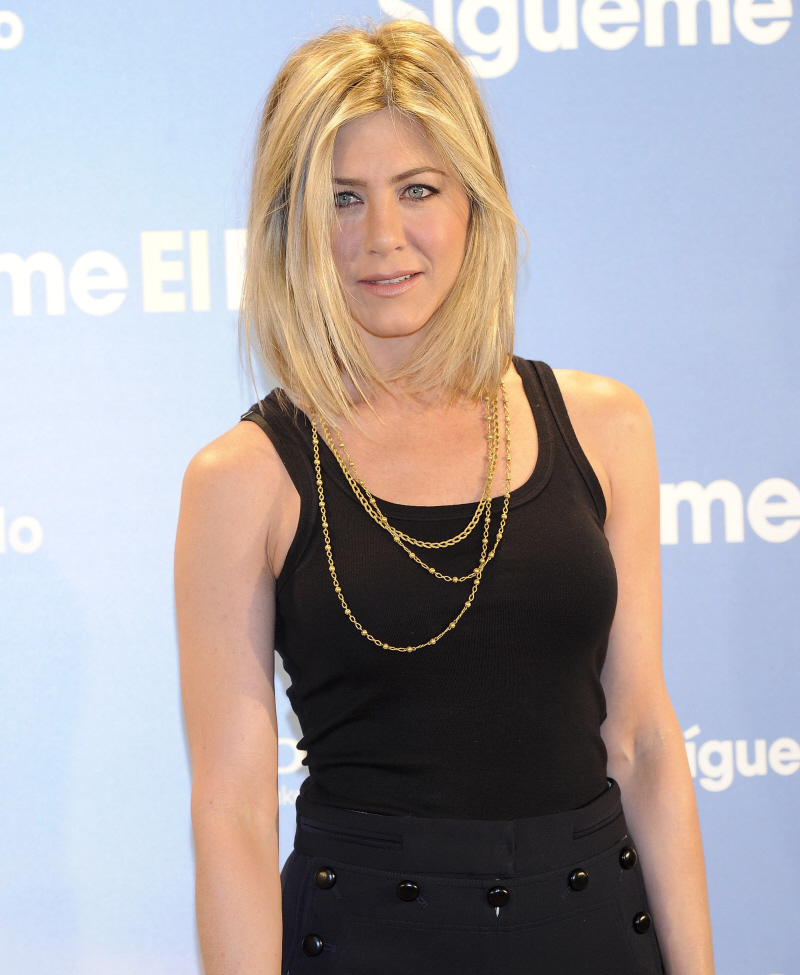 Photos courtesy of WENN.
celebitchy