Charlie Sheen Rants, Two and a Half Men Canceled, Sheen Rants Again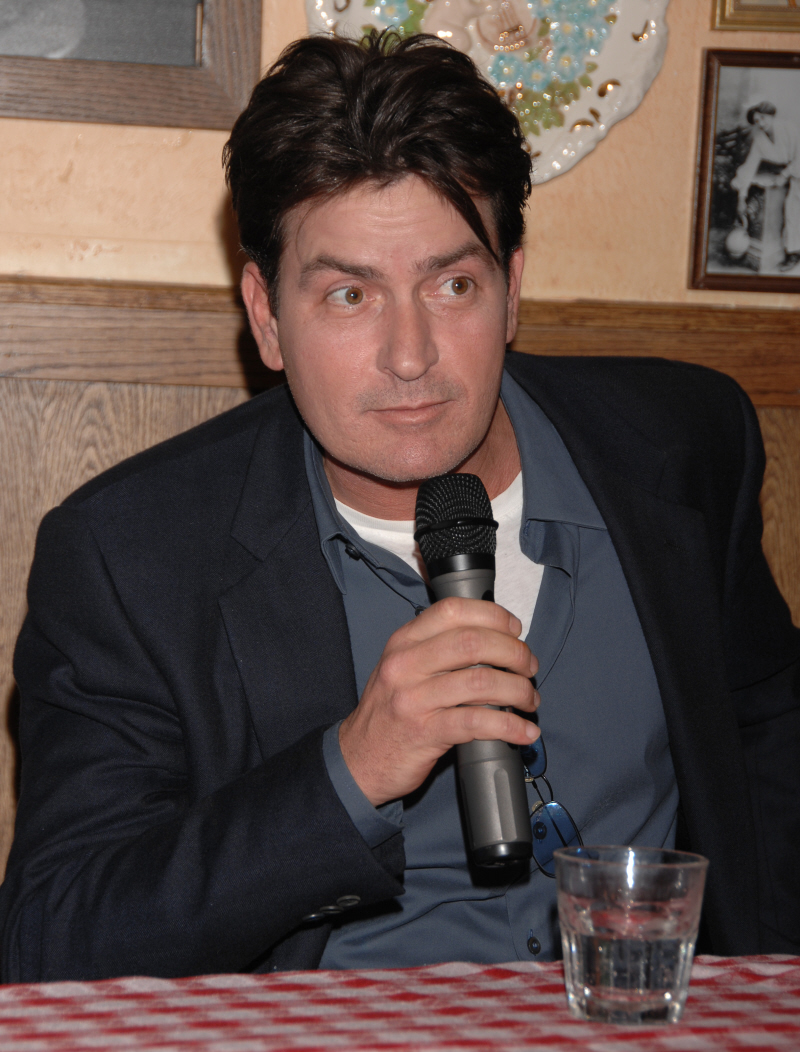 Charlie Sheen
isn't content to party with hookers who will inevitably sell him out now matter how much money he pays them. He has to trash his employers for asking him to be keep a lower profile in order to keep collecting a $2 million an episode paycheck.
As you've likely heard by now,
Charlie Sheen
called in to a radio show yesterday and went on an epic rant. He claimed to be sober, but that was belied by the crap he was spewing, most of which was vile and made no sense. The Huffington Post has quite a bit of
Charlie Sheen
s' rant transcribed in case you find the random verbal diarrhea of an angry addict amusing or educational. (Drugs fry your brain, kids!)
In that rant,
Charlie Sheen
called
Two and A Half Men
creator Chuck Lorre a "turd." He claimed he'd "
embarrassed [Lorre] in front of his children and the world by healing at a pace that his un-evolved mind cannot process
." In case that wasn't enough,
Charlie Sheen
went on to trash Lorre further in another comment to TMZ. He said:
"
I violently hate Chaim Levine (Chuck Lorre). [Ed note: Lorre's real name is Charles Michael Levine.] He's a stupid, stupid little man and a p**sy punk that I'd never want to be like. That's me being polite. these guys told me to 'clean it up.' Well this is me cleaning it the f**k up. All I want is to bring my family together, and I have to deal with all this B.S. politics.
"
That piece of s**t [Lorre] took money out of my pocket, my family's pocket, and, most importantly, my second family — my crew's pocket
."
You can tell him [Lorre] one thing. I own him
."
Lorre quickly showed
Charlie Sheen
that he was still pulling the strings. A statement by CBS and Warner Brothers was issued shortly afterwards that production on
Two and a Half Men
was shut down for the remainder of the season:
"
Based on the totality of
Charlie Sheen
's statements, conduct and condition, CBS and Warner Bros. Television have decided to discontinue production of 'Two and a Half Men' for the remainder of the season
."
There's no word on whether
Two and a Half Men
will come back for another season and I think it's safe to assume that show is over. No one took money out of
Charlie Sheen
's pockets but himself. He's a mean spiteful addict and he needs help. It's pretty baffling how he reached this level of success in the first place.
So of course
Charlie Sheen
wrote a letter in response to this news in which he feebly tried to appeal to fans while again trashing the man who made him wealthy beyond imagination.
What does this say about Haim Levine [Chuck Lorre] after he tried to use his words to judge and attempt to degrade me. I gracefully ignored this folly for 177 shows … I fire back once and this contaminated little maggot can't handle my power and can't handle the truth. I wish him nothing but pain in his silly travels especially if they wind up in my octagon. Clearly I have defeated this earthworm with my words — imagine what I would have done with my fire breathing fists. I urge all my beautiful and loyal fans who embraced this show for almost a decade to walk with me side-by-side as we march up the steps of justice to right this unconscionable wrong.
Remember these are my people … not yours…we will continue on together…
[From TMZ]
And
Charlie Sheen
told Radar that he's going to get his own talkshow on HBO. He's delusional and he probably just cost himself a role in the upcoming Major League sequel. I would say that at least we don't have to deal with his drama anymore, but like Lindsay Lohan this cockroach will be around for years even when his career and the money have long dried up.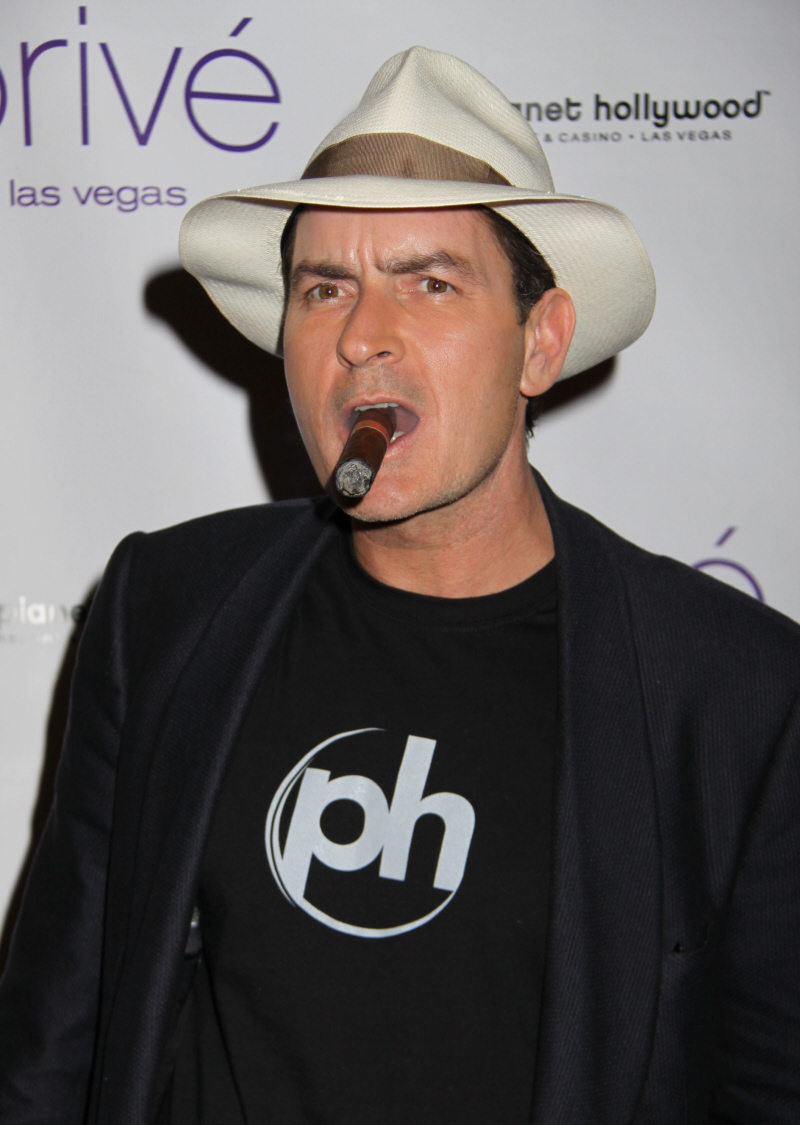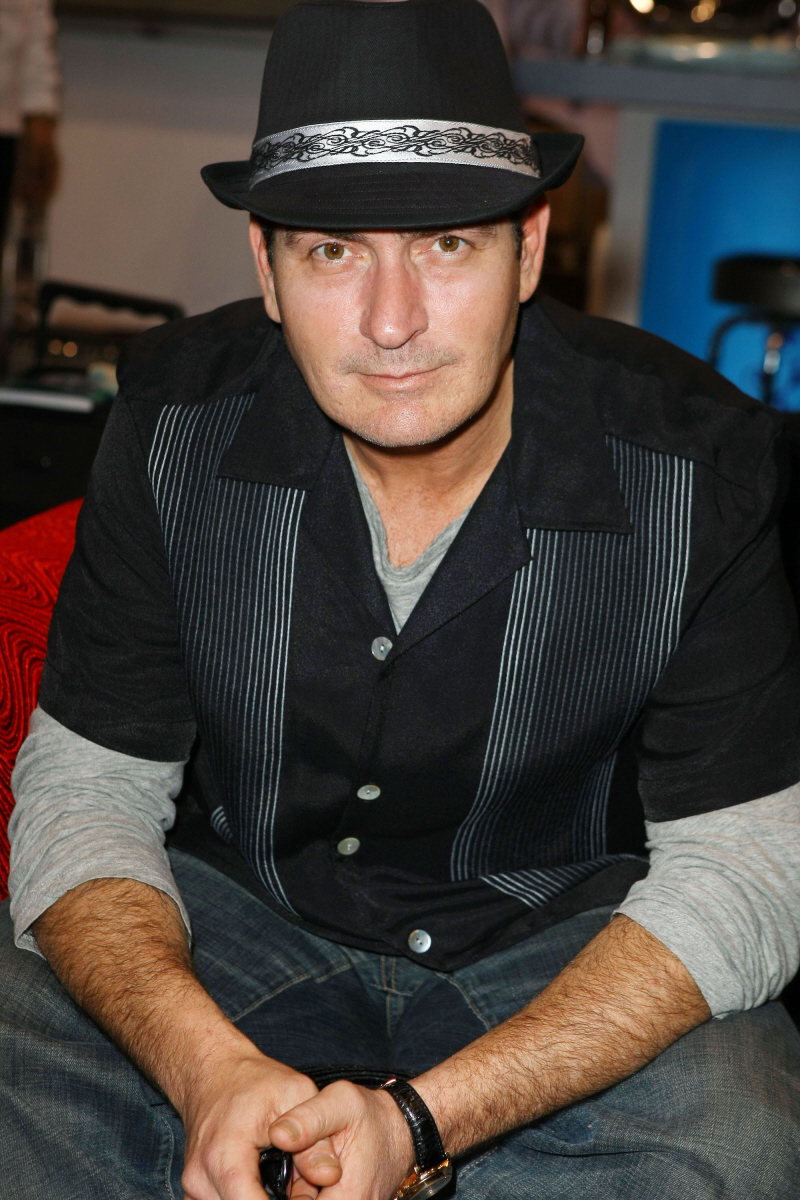 Photos courtesy of WENN.
celebitchy