Alyssa Milano shows off her baby bump at the 'Hall Pass' premiere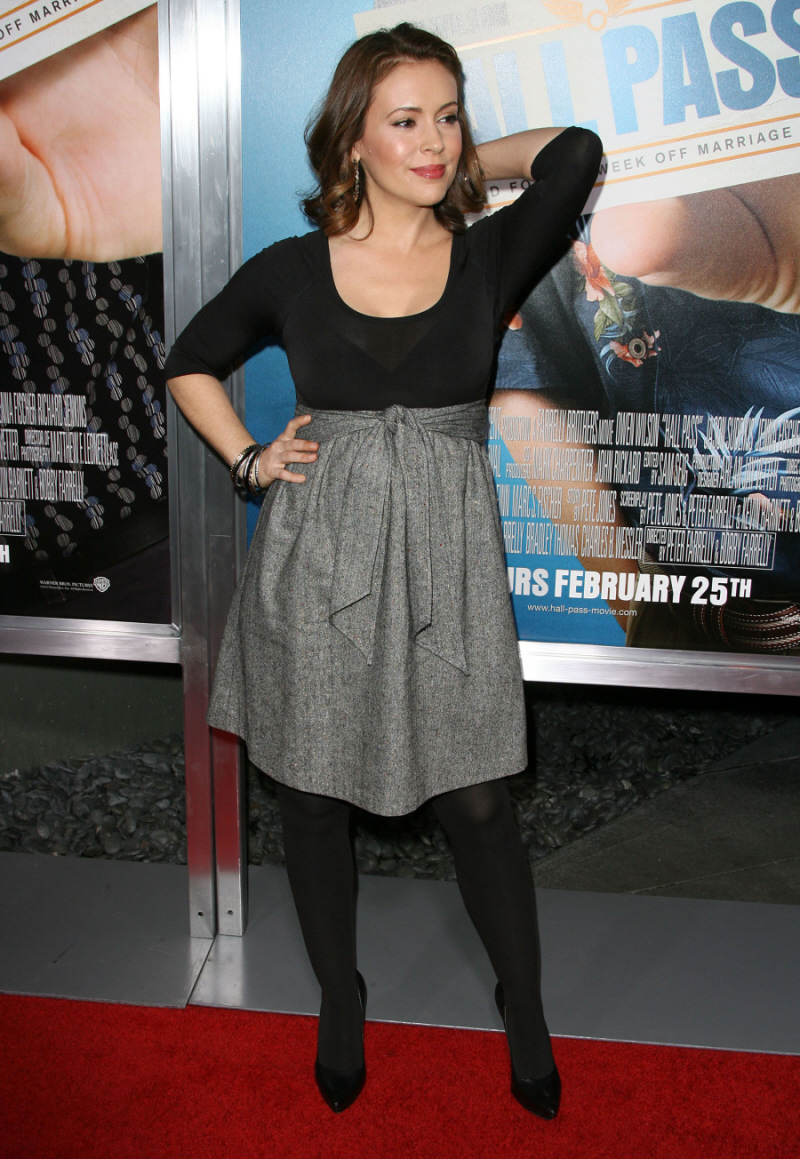 Alyssa Milano
announced her pregnancy earlier this week. CB and I had an extended conversation about it, oddly enough. We debated whether or not people cared - it's not like people wish
Alyssa Milano
harm or anything, but we also wondered if she still really had anything by way of a fan base. Anyway, we ended up not writing about it until now.
Alyssa Milano
showed off her bump last night at the premiere of Hall Pass, that stupid-and-offensive-looking movie starring Owen Wilson and
Jason
Sudeikis
, amongst others. I think
Alyssa Milano
is in it too. In any case,
Alyssa Milano
wore this jacked up grey skirt that might have been cute if wasn't fitted to go right under her boobs. It's just… unflattering. I know maternity styles are different, but
Alyssa Milano
seems like she's into her second trimester by now, and there's no reason to look like she just got an oversized skirt from Target and hiked that junk up. That being said, her hair and makeup look good. She's a very pretty woman.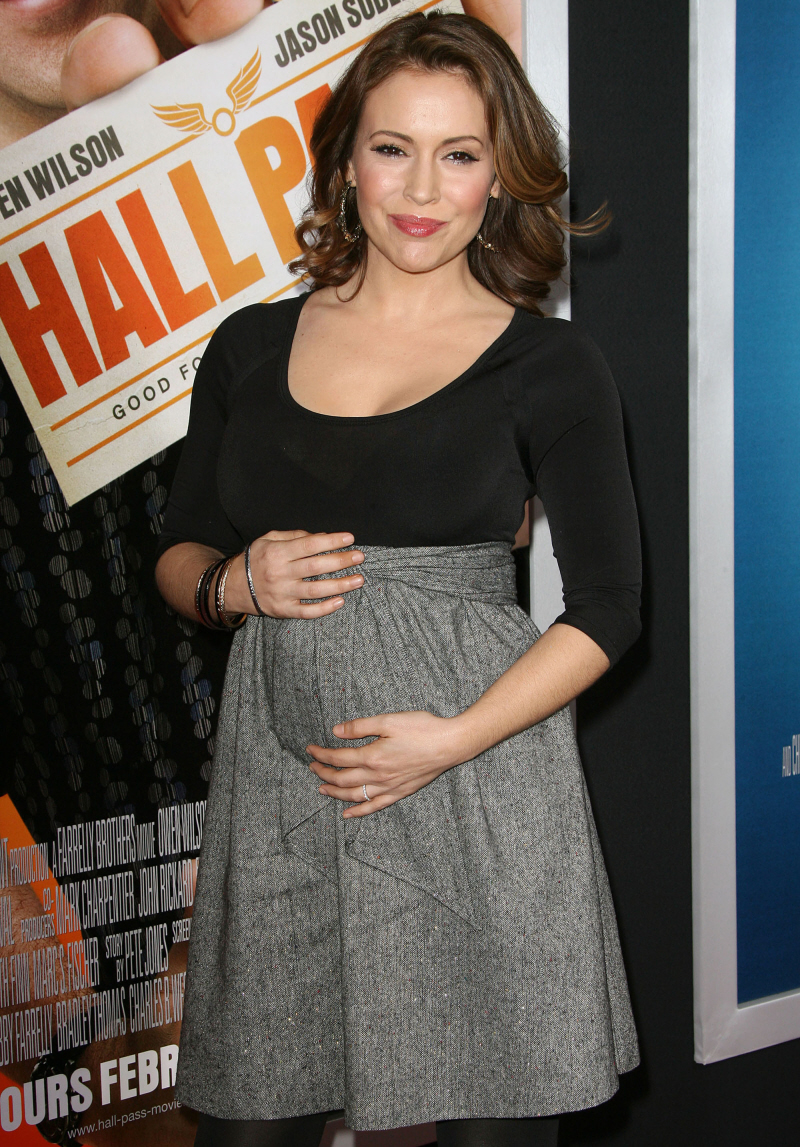 The award for most unattractive outfit goes to Christina Applegate. Once again, I know that her style choices are limited, considering she just had a baby. But could she have found a more flattering muumuu?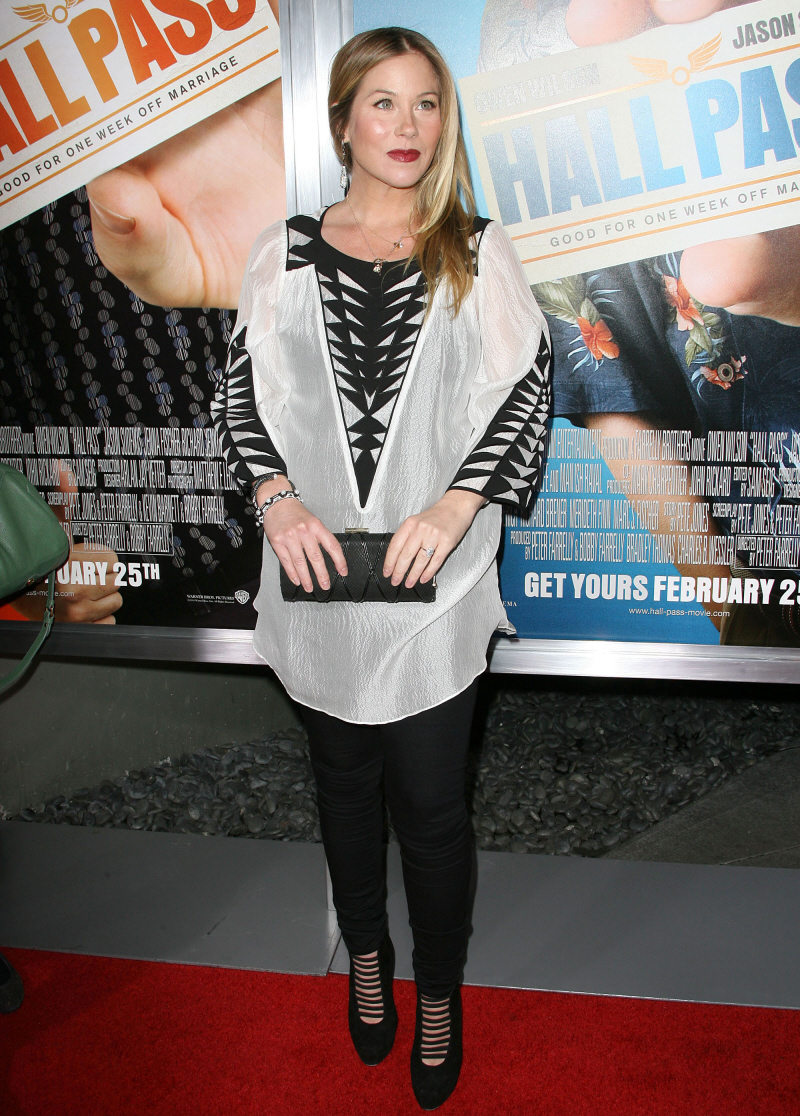 Here's Jason Sudeikis, trying to be the cool guy.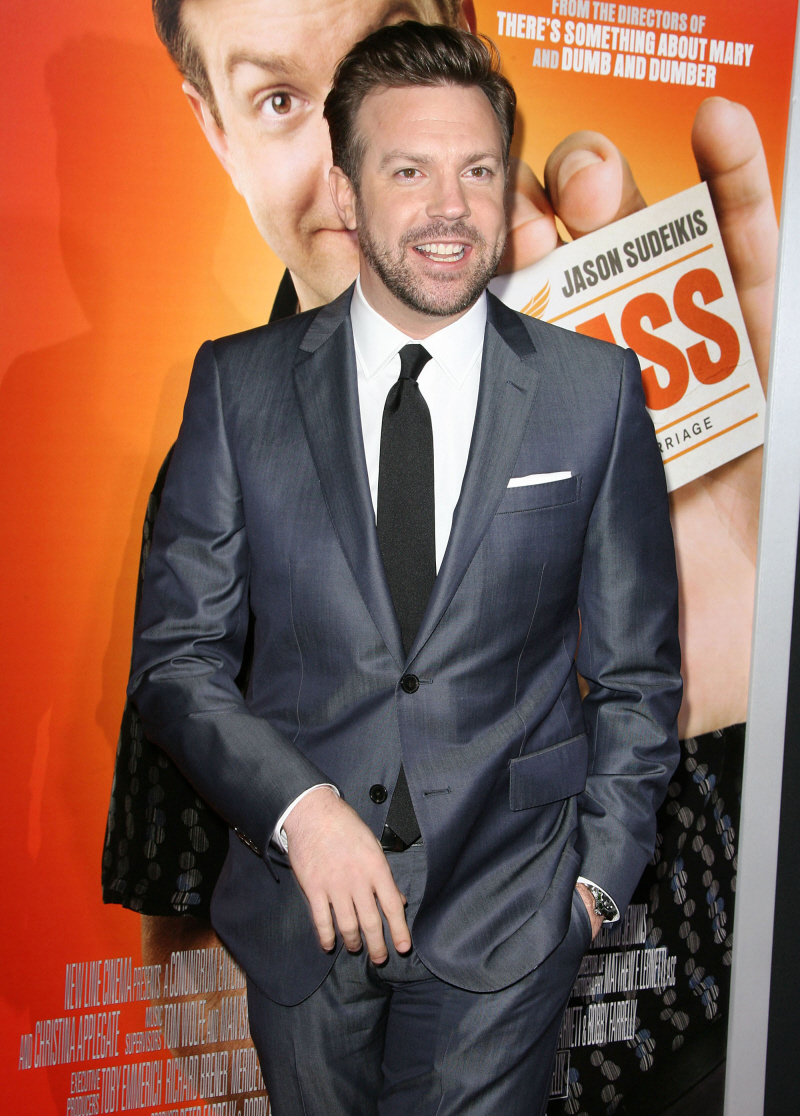 Owen Wilson, who is actually The Cool Guy.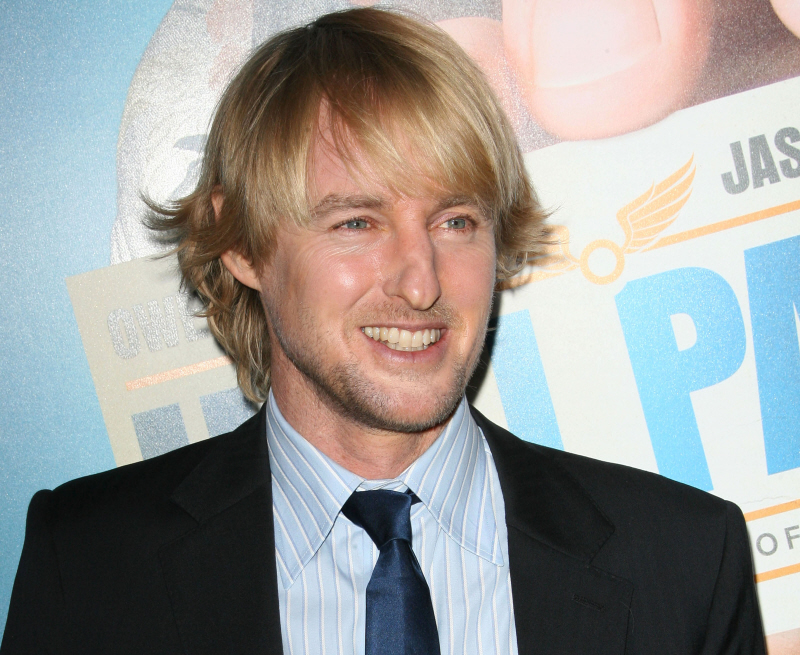 And lastly, Jenna Fisher. Sigh… Jenna. Girl. Hire somebody to dress you. This is one of the most flattering things I've ever seen her in, but the bar has been set really, really low. It looks like she's dressed up to go to a high school dance. Some women just do that clothes - this dress could be a solid look on another woman, but on Jenna, it just looks so dated and cheap.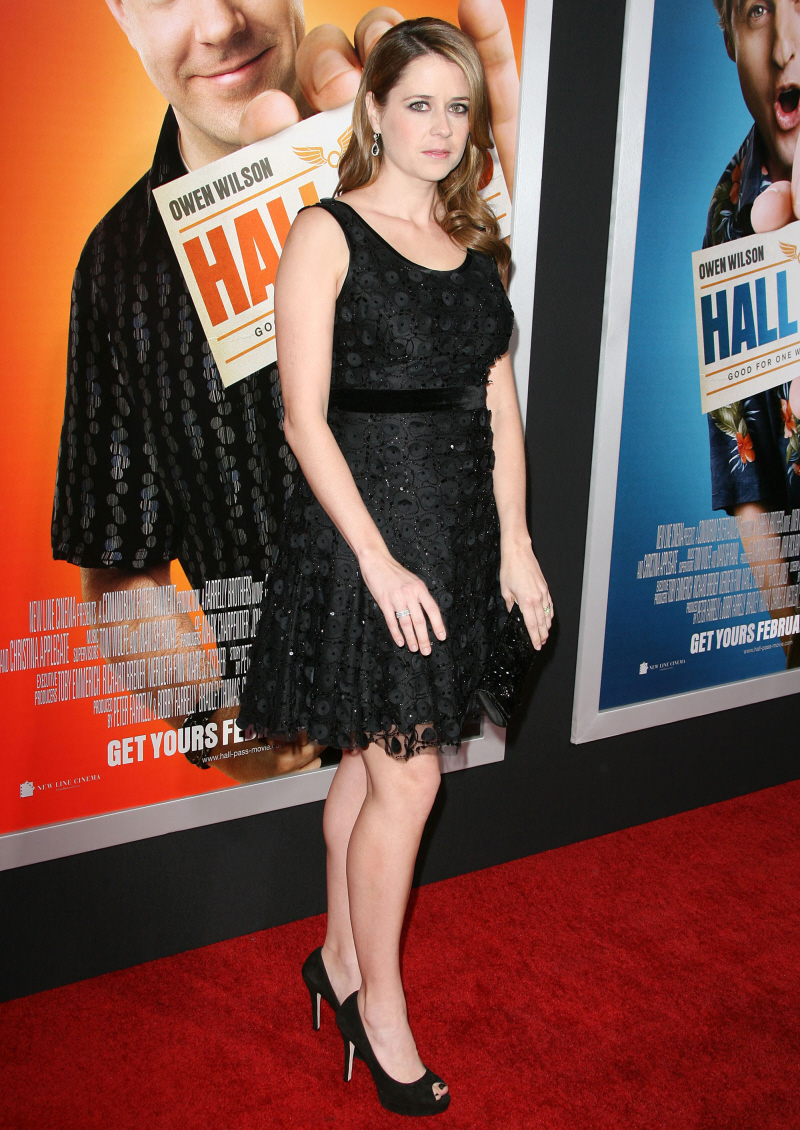 Photos courtesy of WENN.